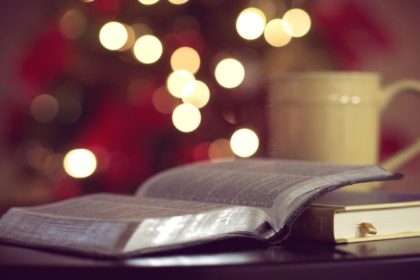 At a recent Association of Business Psychologists meeting in Manchester, Andrew Thorp spoke about the role of storytelling in influencing people. Andrew is a professional speaker and trainer with strong views about how storytelling can help us to reconnect with each other in order to improve our business relationships.
The initial focus of his talk was how we can market ourselves and our products and services more effectively through storytelling. Big business has long used the 'brand story' as part of its marketing strategy. Marketeers now feel that social media provides a basis for distributing stories about the brand and people's interaction with it in ways that aren't available in traditional advertising. The talk is of 'owning' space by placing stories in the social media, rather than 'renting' it through traditional advertising.
Andrew also pointed out that collecting and exchanging stories can combat disconnectedness among different levels of an organization. Leaders can inspire through effective storytelling. The best stories – either from or about leaders – will be retold, a powerful way of spreading messages. Stories collected at all levels can capture the stored knowledge in an organisation, often seen as its greatest asset.
Good stories build trust, create emotional impact, and improve retention. The best storytellers don't just describe a situation, but draw the listener into experiencing it. Andrew suggests that effective stories incorporate 3 aspects:
The Big Picture: mission, driving purpose, why we are doing things
Machinery: what is on offer, what are the facts
Library of stories: mini-stories that bring together the first 2 levels to demonstrate how the approach, product, service or whatever has impacted on people.
He points out that many people tend to focus on the middle part, and bore others with facts and details about their product, business or whatever.  To tell the full story we need to combine these factual details with the 'Why' behind what we are doing in one or more mini-stories.
Reflecting on this, my first thought was that we business psychologists have considerable expertise in eliciting stories from others, if not necessarily in telling them. Whenever we try to identify the essential competencies needed for a job, or interview a candidate about how they have exercised a particular competency in the past we are essentially seeking stories that tell us about what a person did, how it was done and why it was done. And this isn't always easy. It would be helpful if our sources understood and practised some of the basics of good storytelling!
It's useful to think about the implications of the basics of stories and storytelling when we feed back a personality measure like Quintax. We typically start off at the level of facts. What does the feedback appear to say about the person's typical approach to work? To what extent does the person agree with this? To explore further we prompt for mini-stories that provide specific examples of behaviour at work. Does the person consistently deal with work matters in particular ways? In what situations does the person behave differently? In drawing conclusions from the measure we are looking to identify and agree the themes that drive or typify the person's approach to work – the 'big picture' of how their styles impact on what they do and how they do it. Good feedback takes us beyond the simple description of a profile to begin to form an understanding of the key attributes and approaches a person brings to their work.
To find out more about Andrew Thorp's work in storytelling visit: http://www.andrewthorp.co.uk/2011/04/
For information about Association of Business Psychologists events in the North West contact richardtaylor@theabp.org.uk