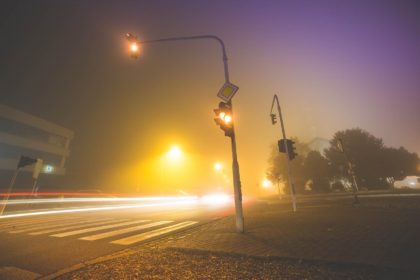 Quintax users have a new report option on the new Quintax website: Quintax Analytics! So why has the new report been introduced, and what is it about?
The new report is intended to provide help to those users who employ Quintax in high stakes selection or progression situations where key employment decisions are to be made and where a more 'forensic' approach to the respondent's approach can be useful. Thorough analysis of a candidate's response style reduces the risk of getting the decision wrong, thus reducing the avoidable costs of poor performance or even staff replacement. It also provides insights into how the respondent has treated 'remote administration' of Quintax, i.e. where they have taken Quintax perhaps in unusual circumstances, or without direct supervision by a test administrator.
Quintax already has a response style scale to measure socially desirable responding and this can help to show if a respondent is presenting a profile which is realistic. This can indicate to a user when a stronger behavioural interviewing style is needed in feedback. Socially desirable responding is too big a topic to cover in this blog, but suffice it to say that it does not necessarily imply deliberate dissimulation. It is often associated with people who feel they should present themselves in a positive light in order to make their advantages as a candidate clear and as part of 'putting their best foot forward'. Some psychologists (e.g. Bob Hogan) even suggest that it can be a valuable trait to select for in certain roles.
However, there are other response styles and approaches that can undermine the interpretability of a personality profile. How consistent are a person's responses across the questions in a scale? Is the interpretation of the profile made more difficult by the respondent utilising only one type of response to questions? Is the respondent giving a first reaction to questions – as requested by the instructions – or are they vacillating and perhaps thinking tactically about how their responses will appear? Are they taking an unusually long (or short) amount of time over completing the questions? Do the respondents' answers to the Quintax questions suggest useful questions that can be included in feedback. These are some of the questions that the Quintax Analytics report attempts to answer.
The report examines over 20 quantitative and qualitative indicators of response style to assess the risks in interpreting the respondent's profile at face value. It also offers advice on how to handle a profile in feedback when it has a high risk score. An overall score is provided for the respondent profile using a traffic light model, where the level of risk is coded as Green (little risk), Amber (moderate or average risk), or Red (high risk). This is also provided across a range of indicators so that the user can see where the response style of the respondent has been most clearly atypical. This is judged against the Quintax 2015 norm, based upon 8840 online respondents (4869 men & 3971 women) drawn predominantly from UK managerial and/or professional occupations. These are respondents who have completed Quintax in selection, learning and development situations, career transition and counselling, or in coaching. The report provides an overall Summary at the start and then deals in detail with each of the various indicators. New users of the report are advised to read all parts of it carefully. In time, however, many users may find it that the initial Summary page includes most of the key data they need.
The Quintax Analytics report provides a significant additional tool for interpreting reactions to Quintax in high stakes assessment situations. However, we intend to continue research on the use of the report and its embedded indicators, and to develop further advice on how to deal with unusual response styles. Watch this space for further information!