Quintax: A Technically Robust Assessment Tool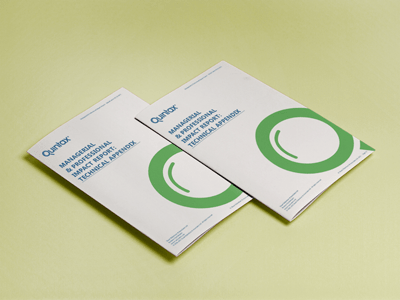 Quintax was one of the first personality questionnaires to become a British Psychological Society Registered Test. As the BPS say on their website: "Test Registration provides the public with a means of distinguishing genuine psychometric tests from other less rigorous instruments, and other forms of assessment that do not meet the minimum criteria necessary for classification as a psychometric instrument. The European Federation of Psychologists Association's (EFPA) Review Model for the Description and Evaluation of Tests is the criterion used for this purpose."

Tests in the review process are evaluated on the EFPA model: "..in terms of validity, reliability and norms (or other information necessary for the meaningful interpretation of scores)."

A full review of Quintax, conducted by the BPS in 2003, is available here. Check below for the research completed since the review was published!
Quintax Continuing Research


We have a continuing commitment to developing the Quintax research and resource base for users. Since the original review, substantial additional research, development time and resources have been invested in the questionnaire. This includes:
The completion of additional construct validation studies correlating Quintax with other tools in related domains (e.g. Firo-B, the Career Motivation Indicator) – these have confirmed the interpretability of all the key scales in Quintax.

The completion of research on the equivalence of the original 1998 paper version of Quintax with its on line alternative – this demonstrated the equivalence of the original N = 681 norms on which Quintax was based with a sample of N=1000 cases drawn from the most recent assessments done on-line at the time of the study.

The completion of a series of criterion-related validation studies successfully showing the predictive power of Quintax scales over measures of job performance in managers.

The completion of additional construct validation and criterion-related validation studies by other authors and by dissertation students.

The construction of a range of additional norm tables and/or organisational Type Tables relating to university students, university staff (academic and non-academic), international managers, police staff, retail managers, sales assistants and others.

The construction of a series of 2015 norms for the current edition of Quintax On-line, based upon N=8840 on-line respondents from a broad range of managerial, professional, and other occupational backgrounds.

The research and construction of additional metrics for the production of reports on Innovation, Leadership, Team Style, and Learning Style.

The development of an SR&A model of Team Role and report to update and replace a former inferential model based on widely accepted team concepts.

The research and development of a series of analytic metrics intended to measure response style indices such as consistency, extremity, central tendency, response timings, response change statistics, and more – these have been incorporated into the new Quintax Analytics Report.