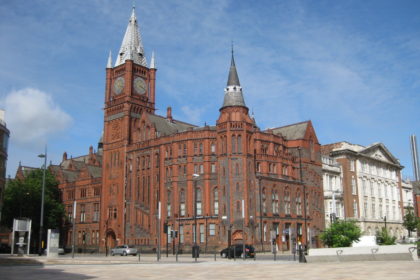 We were recently approached by the University of Liverpool to design the content for a masters module on Leadership for their online MSc in Organisational and Business Psychology. The University of Liverpool is a member of Laureate, a network of more than 80 campus-based and online universities providing undergraduate and graduate degree programs to over 1,000,000 students around the world.
The module, Inspiring Others: The Psychology of Leadership, combines the study of up-to-date academic research in leadership with a personal exploration of leadership style using Quintax.
A team at SR&A (Derek Wilkie, Vicky Edwards and Pauline Matthews) worked as Subject Matter Experts producing both the content of the module and the accompanying assessment materials. We collaborated with Laureate and the University of Liverpool in the production and review of these materials and the development of additional video and other support materials.
The module provides up to date consideration of a wide range of topics in the study of leadership including:
Leadership Philosophy – a cross-cultural perspective
Leaders and Followers – leaders in relation to those they are leading
Individual Psychology & Leadership – traits of successful leaders
Leadership, Culture & Custom – building a cohesive culture
Leadership Threats & Change – leading in uncertain and challenging environments
Leadership, Power & Influence – issues of dominance and ethics
Leadership Derailers – where leaders fail
Just as important as the academic content in the assessment of the module is the inclusion of a requirement for students to review and reflect upon the implications of their own Quintax profile and reports on Leadership Style, Innovation & Change, and Team Role. This is a significant distinguishing factor of this module.
The module was launched in August 2015 and to date 18 students have enrolled.
So what have we learned from this experience? First we were pleased to renew our acquaintance with some 'old friends' among models and theories of leadership, and to make some new ones. Second, we learned anew the rigour required in higher education to tie in course objectives with assessment methods and criteria! Third, we were pleased to see that many of the models and practices we use in our management and leadership training had a place in a more academic setting. In particular, our approach to combining an appreciation of the practical application of key models and theories in the context of enhanced personal understanding gained through Quintax feedback forms a significant assessment element for the students. This is expressed both in terms of assessed reflective accounts, and the requirement to set personal development goals based on this understanding.